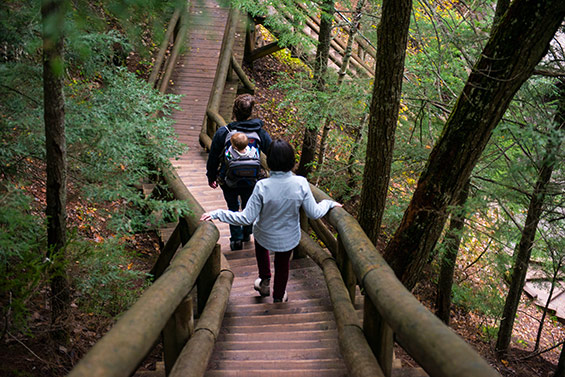 More than 130 years old, Victoria Park is a natural woodland park that spans 3,000 acres and is located only minutes from downtown. The extensive trail system winds through natural gorges, waterfalls, tall trees and inspiring look-offs.
You won't want to miss the Joe Howe and Waddell waterfalls, Jacobs Ladder, or the Holy and Wishing Wells! Victoria Park also has a playground, picnic area, splash-pad, and swimming pool. Victoria Park is a popular outdoor destination for the entire family!
The park offers visitors endless recreational, cultural and leisure opportunities. These include hiking, photography, birdwatching, family gatherings, snowshoeing, cross-country skiing, baseball, cultural events, live music, tennis, cycling and more!
Spend an hour or spend the day.
For Visitor Information, please visit Victoria Park in Truro, Nova Scotia. For more information on Town initiatives within Victoria Park, please go to Victoria Park.